Feb 18, 2019
Helena Lang describes life in Berlin
My experiences of Berlin are bound to be different from most people who have gone or lived there. I don't claim to present a holistic picture of Berlin. Rather, I'm just describing life there, in fragments of experience accumulated by me. It may be distinct from what you see when you get there – and, I think that, is both fine and constitutive of this city.
Having gone to school in Berlin and lived in a suburb, I commuted to and from the city a lot. I'm not sure whether Berlin is famous for its public transport system, but it has many S-Bahn (suburban train) lines, U-Bahn (the Berlin equivalent of the Montreal metro) lines, as well as buses and streetcars. And boy are these means of public transport are needed! Commutes and distances in Berlin are long, which is not a problem if you're the type of person to enjoy train rides and looking out of the window questioning your existence. However, speaking from experience, taking multiple means of transport every day is draining. Plus, forget about the cliché that Germans are always on time. Apart from me being a living counterexample, Germany's government-owned train agency, which also administers the S-Bahn, is infamous for being late or running into technical problems during rush hour. Hence the love-hate relationship between the S-Bahn and Berliners, because if the train does come, it's just so conveniently fast.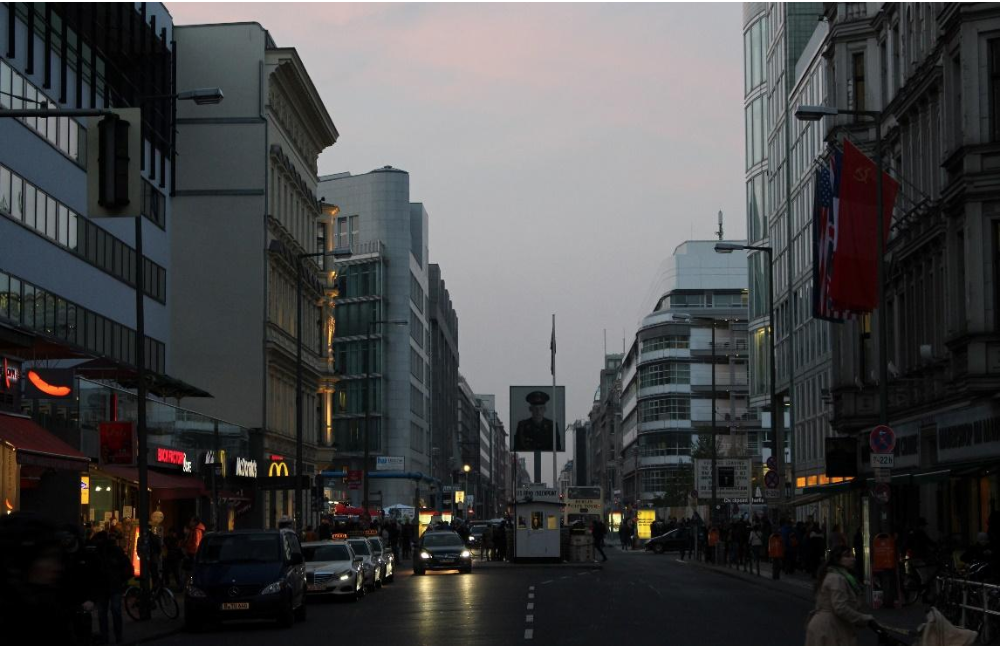 But what exactly makes this city unique? Well, it has many distinct features, an important one being the many remaining artefacts and historic sites. Places such as the Holocaust memorial remind everyone of the atrocities of the 20th century. There also is a lot of remaining heritage from when the city was divided into the East and the West, such as parts of the Berlin wall. 
Nowadays, Berlin is very diverse, with a young, often English-speaking scene has emerged in the last ten to fifteen years, but also a home to people from everywhere in the world. Apart from many museums, ranging from art galleries to history-themed ones, there's an abundance of cute cafés, restaurants, bars and clubs, libraries, bookstores, you name it. The city is brimming with energy.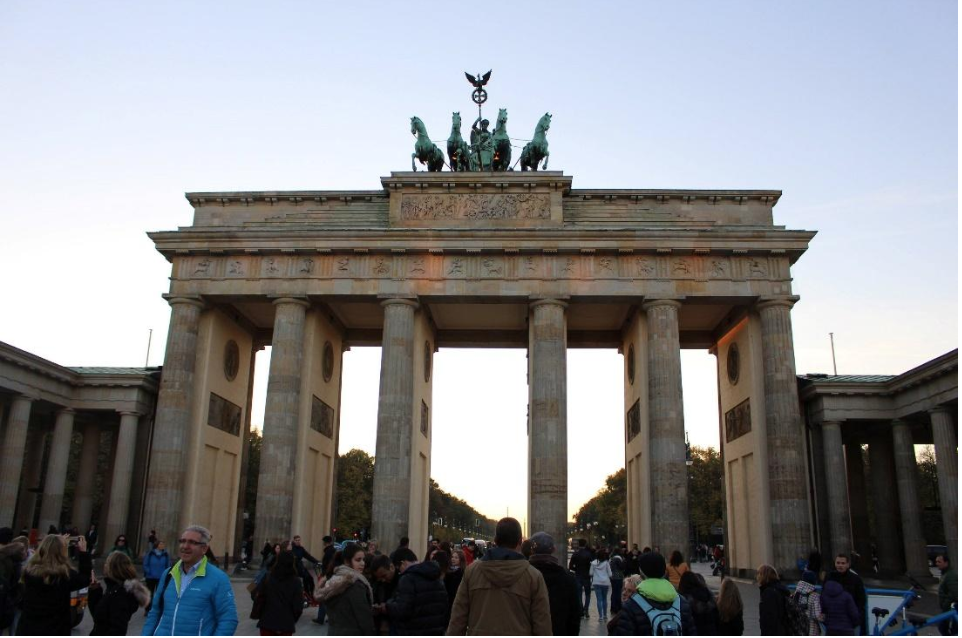 Some other Berlin particularities include "Döner", a kebab in pita bread with tomato, lettuce, onions and garlic sauce. Among the many restaurants specializing in this dish, there's a little shop in the district of Kreuzberg called Mustafa's Gemüsedöner (Mustafa's veggie döner). There's always a line in front of it which is why I haven't been yet. We also have some nature to offer! The banks of the Spree, a river running through the city, is a nice spot to hang out. Then there's the pretty well-known Wannsee among other lakes, very popular in the summer for some late-afternoon swimming, each with a different vibe, as well as parks and forests. The biggest of the latter kind is in the south-west, called Grunewald. Though this place is also an upscale residential area (think going to coffeehouses in the forest on a sunny Sunday afternoon), the forest is big, providing some welcoming space for everyone who wants to escape the rush of the city for a bit.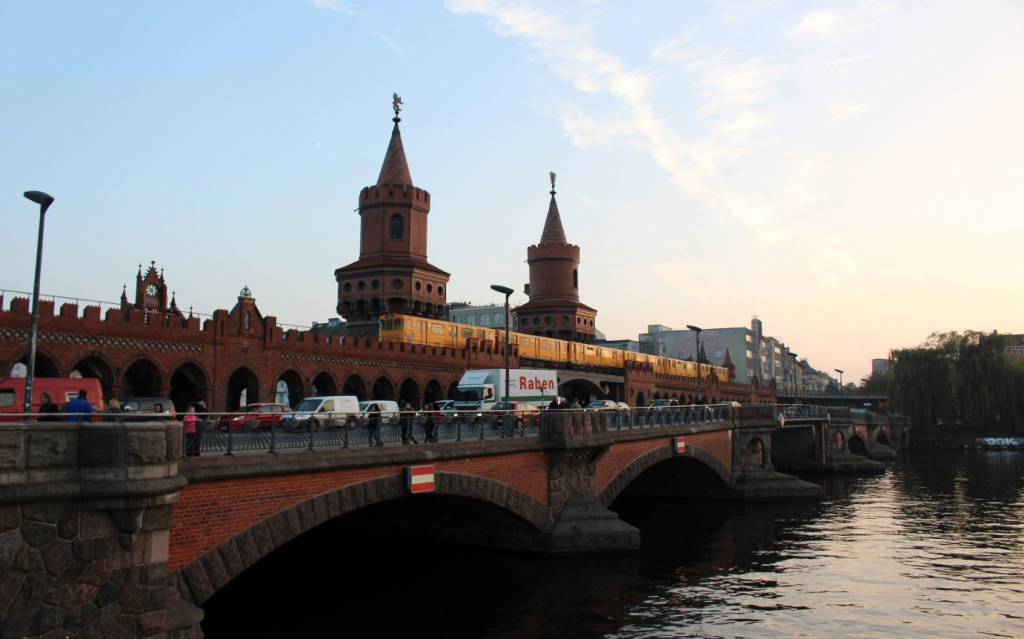 Berlin, as I see it, is a city of contrasts, but it's particularly interesting because of their coexistence and how something distinct emerges from it. There's a fair amount of fair fashion shops and vegan ice cream shops and plant-based restaurants – but these will often find themselves next to a Currywurst shop (yeah…you heard that right, sausage with a ketchup curry sauce) and a so-called "Späti" (a depanneur in Montreal terms).
Visiting different neighbourhoods is almost like switching worlds, switching into a different reality of living. There are the hip ones where people live in neo-classicist apartments with stuccoed ceilings and beautiful façades and the ones with tall, grey condos pinching the sky, surrounded by massive streets. While there are many people of the type who just moved to Berlin for university, looking forward to some new kind of freedom in Berghain parties, there's also the daily reality of many people which includes struggling from paycheck to paycheck. Living in Berlin is dirty, but it's cool, and it's worth it for many. Hence why one of its former mayors once described Berlin as "poor, but sexy". The Berlin-native band "Isolation Berlin" provides another, though less well-known, description of Berlin (at least, that's how you can interpret this name of one of their songs): "Alles grau", meaning "everything's grey", a description fitting the leftover buildings from GDR times, a non-negligible characteristic of the city. By the way, for music more explicitly about Berlin, check out Peter Fox's "Schwarz zu Blau" – a classic.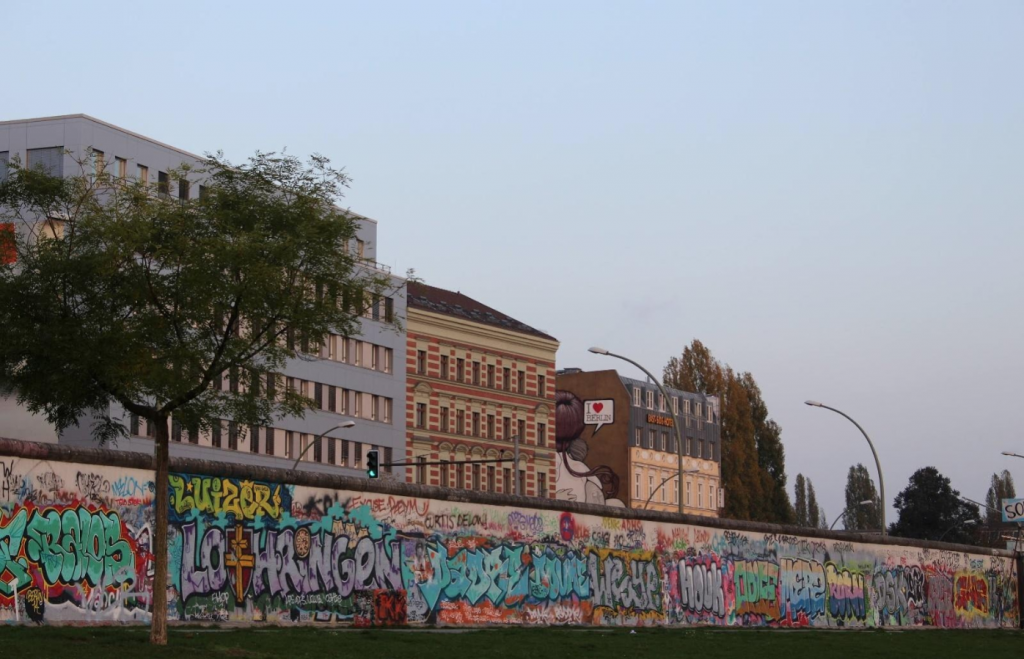 Would I recommend living in Berlin? Not sure about that. The infrastructure is quite bad, especially that of schools (I once heard of a student falling through the attic of their school) and housing is, apparently, getting more and more expensive. Once in high school, we asked my teacher in high school why he moved to Berlin. Originally being from Bavaria, he would have earned a considerably better salary there. His answer: "Nowhere but Berlin can I go to three exciting concerts by bands I like in a week." I hope that Berlin will keep its individuality, its cultural richness, its innovative spirit and its diversity in the future.
Picture Credits: George Mason (Berlin)