February  4, 2019
Naymal Mirza
Naymal Mirza describes what makes her home, Islamabad, special.
When somebody asks me what my favorite city is, my answer is undoubtedly 'Islamabad'. I'm clearly biased, having spent most of my life here, but I sincerely believe there is something special about this place; something that makes it stand out from the little I have seen of the rest of the world.
People from bigger Pakistani cities like Lahore and Karachi often joke about Islamabad being a city for boring people. However, the truth is, that despite not having as many restaurants and cafés as Lahore does or a beach like Karachi, Islamabad has a life of its own. It is surrounded by the beautiful Margalla Hills which lie in the foothills of the Himalayas. Even if you don't feel like driving or hiking up to the top, you can still be awed by their beauty while driving around the city, especially when they act as a backdrop to the grand Faisal Mosque.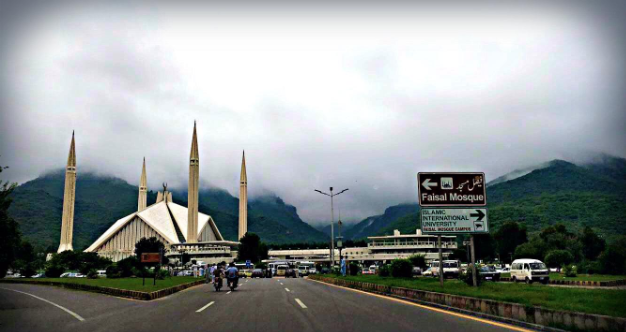 That being said, going to the top of the hills and visiting every Islamabadi's favorite restaurant, 'Monal', —which serves authentic Pakistani food— is a delight. Nothing compares to eating the hot 'naan' and 'saalan' (curry) as you sit in the open-air restaurant, taking in the breathtaking views of the city. If the 50°C heat gets too much for you during the summer, or if you want to see the snowfall in the winter, a chilly weekend escape is just about two hours away in the hill stations of Murree or the other 'Galiyat', as they are locally known.
Though the hilly landscape of Islamabad and what it has to offer is a personal favorite; there is more that makes it special. As I said before, Islamabad is a small city where almost everyone knows everyone. If you don't, after a small chat, chances are that you'll get to know you have mutual friends. And I love that. I love that you can mention someone or something to someone you've just met and they know exactly what you're talking about. I love that wherever you may be in the city: driving around, at the mall or just walking around, you are likely to see a familiar face. Undoubtedly, it can be annoying, especially when you're trying to avoid someone, but I think it makes the city seem more comfortable; you've never stepped foot in, seem familiar.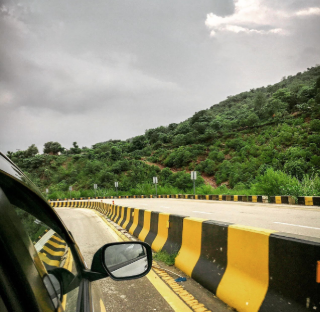 Being a small city; I also think it is easier for us Islamabadis to come together, be it in grief or celebration. It is no secret that Pakistan has had to face grave losses of life, but living in Islamabad I have never felt alone in grieving that loss. If a memorial is organized, you can count on people showing up, on people mourning together, trying to make sense of it all and eventually coming out of it stronger. Similarly, if there is any celebration; be it Independence Day or a cricket match victory, Islamabadis will flood the streets, chanting 'Pakistan Zindabad' (Long Live Pakistan) and setting off small fireworks. If you happen to go out during any celebration, you will see crowds of people gathered. Just yell 'Pakistan' and watch in awe as they respond with 'Zindabad' with the same vigor.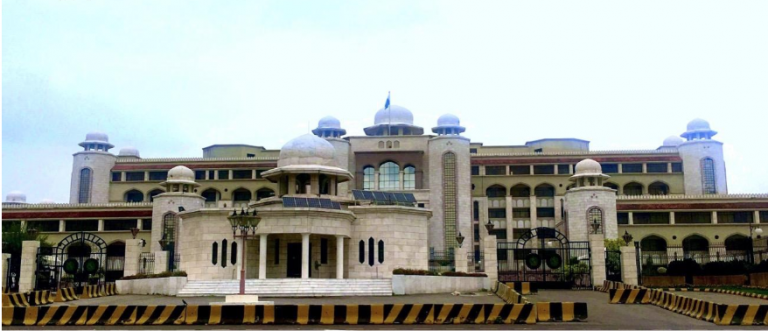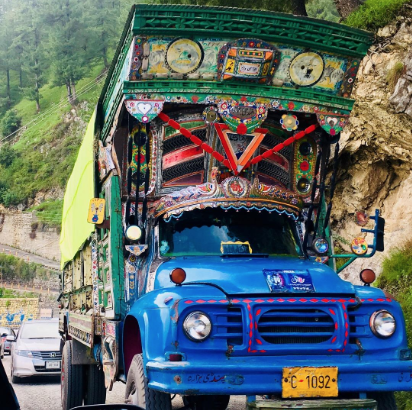 Islamabad represents a paradox of solitude and company. If you visit the right spots, like as the infamous Kohsar Market with its cafes and restaurants, you will find people from all walks of life: women and men, dressed to the nines, socializing, teenagers hanging out with their friends, families out to have a nice dinner or if you're lucky, maybe even a local celebrity. But drive 15 minutes away to the parliament area, near the Prime Minister's residence, and you will have the roads to yourself. 
If you fancy a walk, you can choose to take a stroll through the scenic 'F-9 Park'. There's something about driving there with the window down, the wind blowing on your face, the dimly lit roads, and the occasional car passing by, that completes me. You find the kind of solitude that brings with it peace, that one often needs. When it rains in Islamabad, there's not a single soul who doesn't fall in love with the beauty of the city. The whole city looks, smells, and feels different. The hills are greener, the air is fresher, there's this crisp smell of rain and the entire city looks spectacular. It makes you want to go out and play in the rain. Many people associated rain with gloominess; Islamabad's rain represents a fresh start.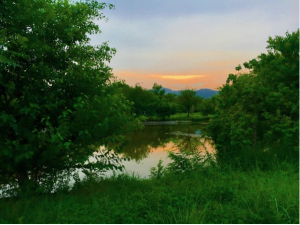 So, when people ask me what my favorite city is, and I say 'Islamabad', they ask me about the spots I like in the city. But it's not the places in Islamabad that make it special, it is the experience of simply being in Islamabad: taking it in for its natural beauty, for the feeling of community it has to offer, for the company and solitude, for the way it is after a rainy day and so much more.