Besides events and trips, MISN also offers a variety of services to all students in McGill. Examples include our $5 language classes that exist every semester, as well as our affiliated lingobuddies platform.
Note: To sign up for our language classes, keep an eye out at the beginning of the semester for a sign up link!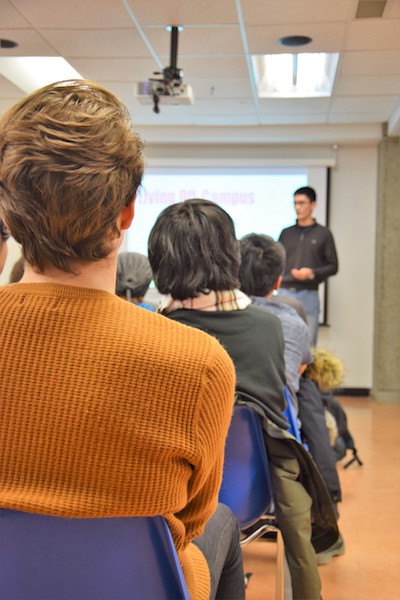 Check out our affiliated organizations and initiatives!
MISN official facebook group
This is MISN's official facebook page. Join to keep up to date with the latest events, trips and other news that we have planned!
Lingobuddies is a language sharing platform organized by MISN. You sign up, stating the language(s) you speak, and the language you want to learn. We do our best to pair you with an appropriate match for language exchange!
Humans of MISN is based on the theory of the 6 degrees of separation: 
"Six degrees of separation is the theory that everyone and everything is six or fewer steps away, by way of introduction, from any other person in the world, so that a chain of "a friend of a friend" statements can be made to connect any two people in a maximum of six steps."
Inspired by this theory and the Humans of New York concept, Humans of MISN aim to highlight McGill's wide international student network.
McGill International Student Resource Group
Join this group if you want to stay updated with events, services and trips available to international students at McGill! This is an excellent place to view exciting opportunities for international students in Montreal.
Note: Note: If you would like to post an advertisement relating to international student life in Montreal, please contact MISN at misn.exec@gmail.com or message our facebook.