Mar 19, 2019
Maddy Evans, U1, Arts
Many people have never heard of my hometown of Essex, Connecticut, but I've been told that when people hear "Connecticut" they think of "Gilmore Girls or "The Carrie Diaries." While growing up in my town was not at all like a tv show, rural Connecticut does have an undeniable New England charm. A place of natural beauty, Essex lies at the bottom of the Connecticut River and is 10 minutes from the Long Island Sound (which connects to the Atlantic Ocean). My town and its surrounding areas are filled with hiking trails, lakes, state parks, and waterfalls. And  when you're seeking some urban bustle, Essex is only a few hours from NYC, Boston, or Providence.

Dubbed "The Perfect Small American Town" in the "1,000 Places To See Before You Die"
travel guide and among "The 100 Best Small Towns in America," Essex, Connecticut is a perfect blend of history, art, shopping, restaurants, and outdoor exploration. Downtown Essex is a
popular place for people to leisurely stroll down the streets, enjoy drinks and live music at the historic Griswold Inn, grab ice cream at the popular Sweet P's, and watch the sun set down by the docks of the Connecticut River Museum.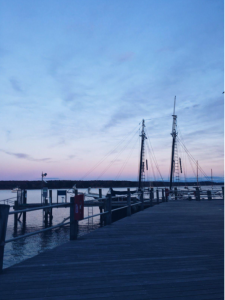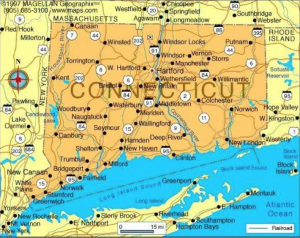 Connecticut actually has quite an interesting history, being one of the original Thirteen Colonies founded by the British. Its nickname of "The Constitution State" owes to the fact that ideas for writing of the Constitution of the United States were drawn from the first constitution of Connecticut, called "The Fundamental Orders" in 1638-39. My town, Ivoryton (a district of Essex), was actually a world center of the ivory industry during the 19th century. It has a sad legacy for gaining fame and prosperity from an industry involving importing elephant tusks from Africa and manufacturing them into ivory piano keys. However, Ivoryton is also known for the Ivoryton Playhouse, a century-old theater renowned for its shows and famed actors and actresses such as Katharine Hepburn and Marlon Brando.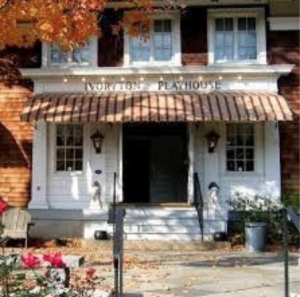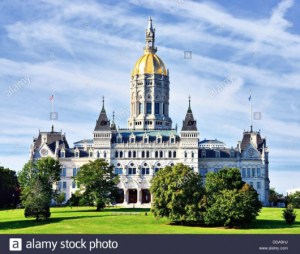 A wonderful part about living in a small town is that the community is incredibly strong. Essex holds many annual festivals, fairs, and parades, including the Groundhog Day Parade, CT River Museum Eagle Watch Boat Tours, the Burning of the Ships Fife & Drum Parade, the Essex Annual Shad Bake, the Ivoryton Farmers' Market, the Ivoryton Pumpkin Festival, Ivoryton Illuminations, and the Essex Steam Train North Pole Express, to name a few. Our steam train, in fact, operates on the Valley Railroad – a heritage railway which was founded in 1868. Riding the steam train is an unforgettable experience and you can even opt to dine abroad while enjoying a journey through the Connecticut River Valley. While Essex, Connecticut is small, its roots are deep and there is no other place I would rather call my hometown.