February 16, 2017
Sara Tohmé
Lebanon, Lebanon… where to start? One thing you must realize about Lebanese people is that they complain almost all the time. To be frank, the infrastructure isn't great, there is too much pollution, and the political system is borderline non-existent. In the past few years many car bombs and suicide bombing attempts have tarnished the country; made it shake.
But Lebanon is a place where precariousness is transformed into a joie de vivre and assets such as courage, bravery and vivaciousness never run out. Wandering Beirut's streets one can't help but notice the mix of pristine facades and buildings scarred with machine gun fire. Lebanon is a little treasure lost in the middle of chaos. Lebanon is beautiful; it is an astonishing place that rarely gets any credit at all. This blog post is dedicated to explain why Lebanon holds a place so dear in my heart.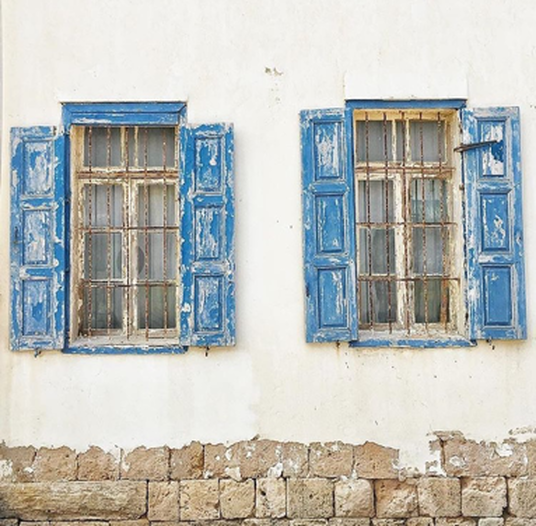 Let's start off with some facts about Lebanon's history:
Beirut was rebuilt 7 times on its own ruins. I like to call it the city that rose again and again and I can attest to the fact that it is still rising to this day.

Cedar trees are Lebanon's national trees. The Lebanon cedar serves as a metaphor for the pride of the world in religious scripture.

Beirut was known as the "Paris of the Middle East" during the 1960s.
Lebanon has been both a site of utter terror and of infinite hope seen through its ruins and its continuous persistence to rise despite natural disasters and man-made calamities. This humble mixture of destruction and hopefulness is amongst the many things that make Lebanon so special.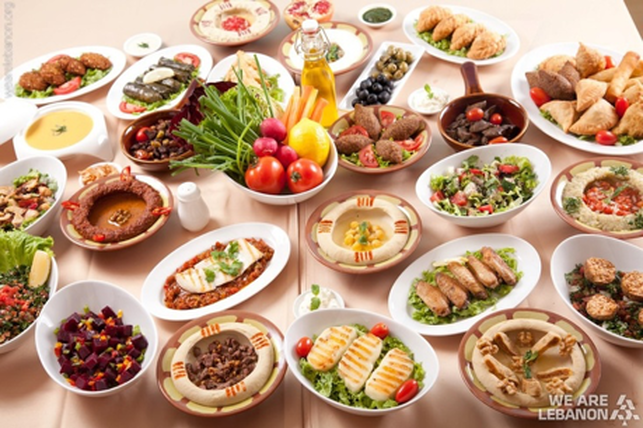 The food in Lebanon is delightful. Who isn't a fan of shish taouk, hummus, pita bread and garlic sauce? Now imagine you could have it all at your average Sunday lunch. The mezze is an essential element of a proper Lebanese meal. It is a wide selection of food that is shared by everyone on the table. In other words, you'd have hummus, muttabal, falafel, kebbeh, halloumi cheese, souvlaki, salads such as fattouch and tabbouleh, flat bread, potatoes, meat, vegetable and much more. It is the most satisfying kind of meal I've ever had… and I eat quite a lot.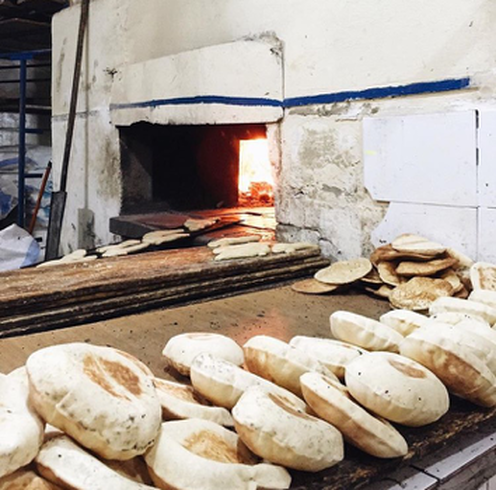 Furns is a traditional wood-burning oven that is used to make bread, manouche (flat bread with thyme or cheese) and pizzas. It takes barely anytime to get ready and it tastes heavenly. This technique is used all over Lebanon and is extremely popular for particularly cheap meals (under 3$) and a taste of bliss.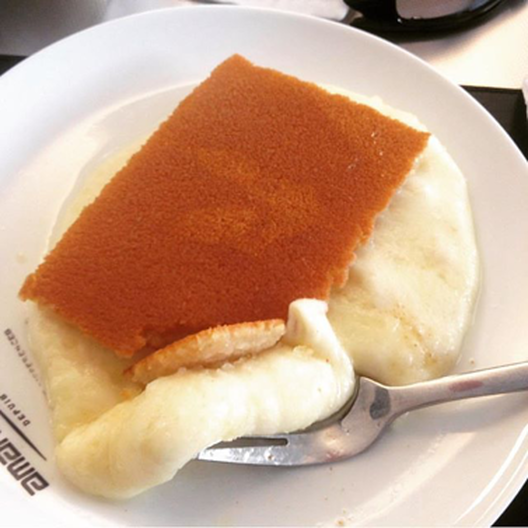 Knafah is a Middle Eastern cheese pastry soaked in sweet, sugar-based syrup. If you haven't tried it I urge you to (although it probably won't be as good anywhere else in the world). It is so good that writing about it makes me drool. Other deserts include fresh fruits such as watermelon, which are often served with halloumi cheese in the summer. Fresh Arabic ice cream is also popular since it offers unusual flavors such as rose water, apricot, melon, pistachio, among others.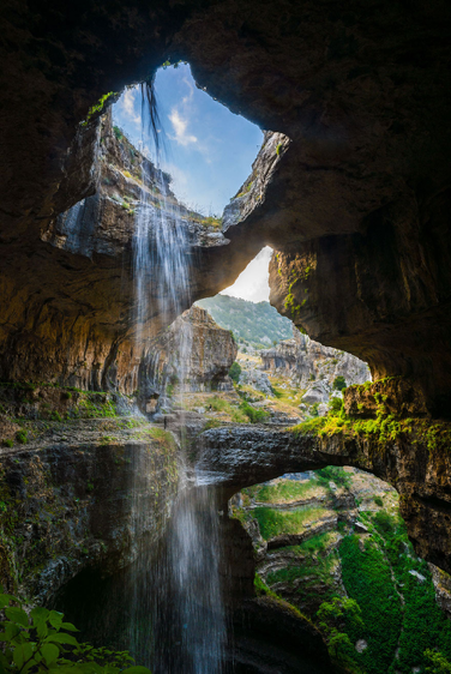 At just 10,452 sq. km (4,036 sq. mi.), Lebanon is the smallest country in the mainland Asian continent. In other words, you can drive from the northern point to the southern point in 4 hours, tops, at an average speed of 65 km/h considering there is no traffic (which is rarely the case). You could drive from north to west to south to east in 10-12 hours. You might think that a country this small has a limited amount of amazing sites, but Lebanon actually has too many beautiful places to count.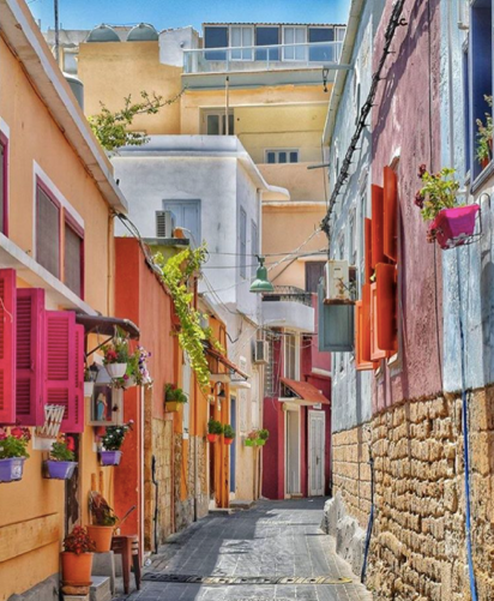 At the south in Tyr, an ancient Phoenician city that often times features in Greek mythology, one can enjoy the pristine beaches, walk in the small streets and visit the main excavation site to see remains of ancient columns.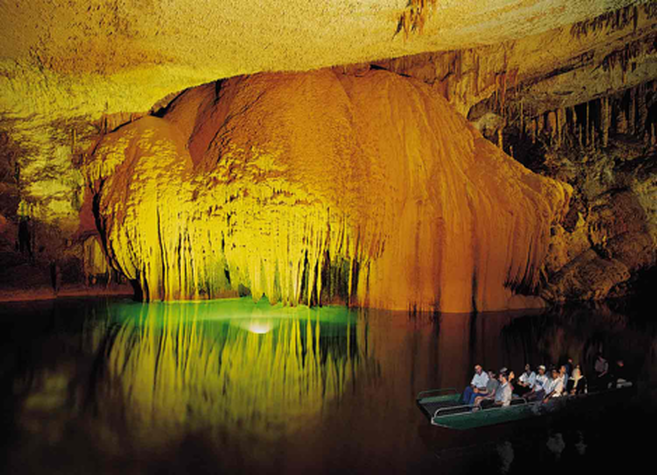 Jbeil (also known as Byblos) is one of the oldest continuously inhabited cities in the world and is a UNESCO world heritage site. It is my favorite place ever. The harbor is beautiful and the old souks are an enchanting place to stroll by. The old city is aesthetically pleasing and the narrow streets are filled with bars, music and care-free people. Only 30 minutes from Jbeil one can find themselves in a village you might mistake to be Greece. This village is called Anfeh, it is a seaside village on the Mediterranean coast; with clear transparent water, white and blue houses and friendly inhabitants that offer you food and their terraces to enjoy the sun; it is definitely a must-visit.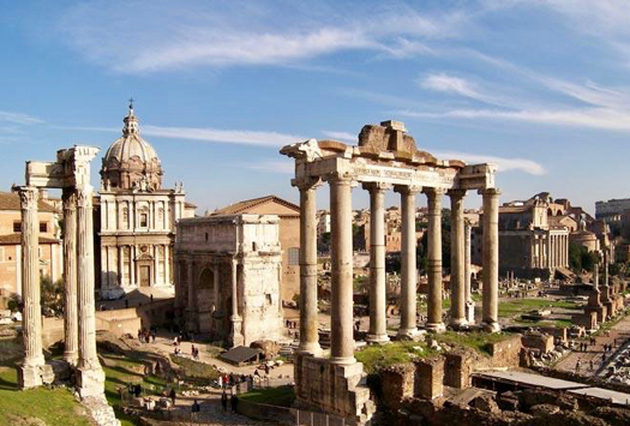 The "Cedars of God" is a collection of extensive forests populated with Lebanon's cedars. The cedars' wood was used in shipbuilding and railway construction during the Ottoman Empire's rule. Due to a large deforestation over the years, the forest's size has shrunk but luckily it is now being preserved. It is covered in snow in the winter and is breathtaking. The cedar tree was thought to house important gods and to be an entrance to higher realms in ancient times. It has been used for healing, purification and for spiritual protection. It is at the center of the Lebanese flag on a white background in between two red bands symbolizing the pure blood shed in the aim of liberation.
Lebanon is blessed with amazing waterfalls, beaches, forests, and mountains to climb. It is a well-known saying that Lebanon is the one place that you can ski and tan on the same day… but I have yet to try.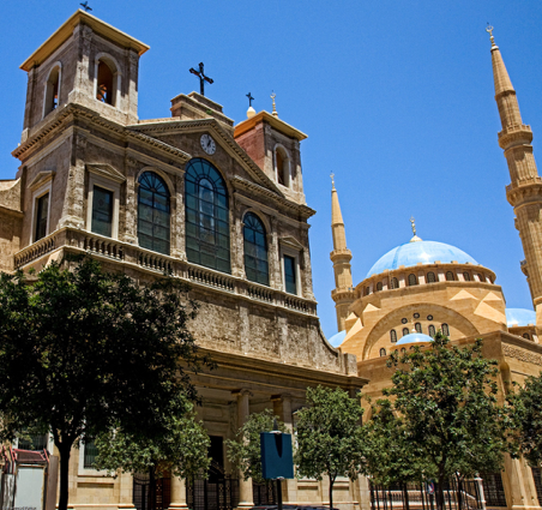 Contrary to popular belief that Lebanon is a Muslim country, statistics show that Muslims make up 54% of Lebanese population while 40.5% are Christians, and 5.5% are Druze. Downtown Beirut is populated with both Mosques and Churches built adjacently, giving a beautiful image of how the city embraces the multiculturalism and diversity of religious beliefs (despite everlasting political conflicts). Lebanese people speak Arabic but most the population can also converse in French (40% francophone) and a smaller number in English (30% Anglophone) as well.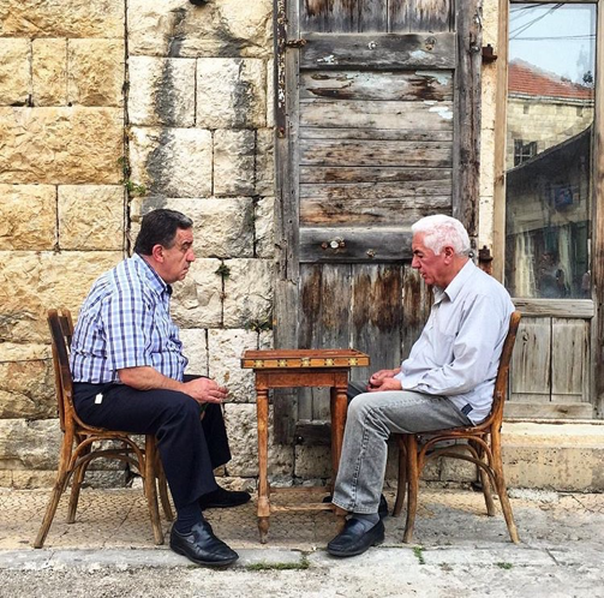 Lebanese people are known to be humbly welcoming and comforting. People are generally kind, polite and respectful. I think coming from a history of suffering, destruction and persistence has shaped the Lebanese people to become incredibly hospitable. Lebanese people find joy in welcoming people into their homes and showing them around the city. Driving around, you can stop and ask for directions from anyone and you will surely get an overly friendly response with an offer to take you to your destination. A culture of great, prolific offerings and abundant compassion will make you feel right at home.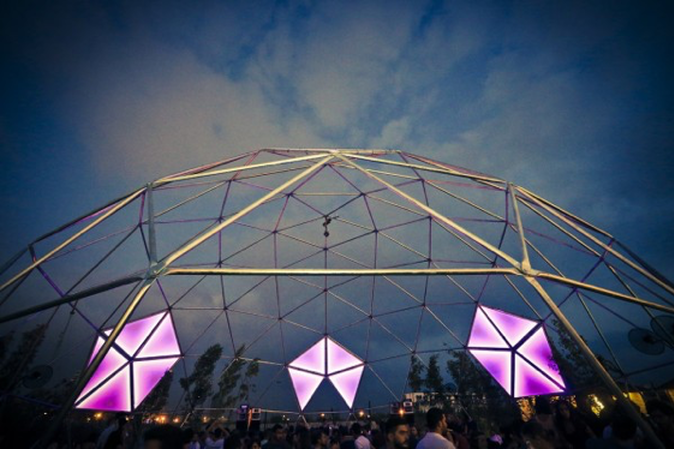 What better way is there to adapt to political turmoil than to live life as much as possible? Beirut is undoubtedly the party capital of the Middle East. This statement is easily justified because nothing seems permanent in Beirut. Beirut is a perceptual point in time and space that either moves you or mobilizes you; it is a contradiction comprised of amusement and despair, a site of utter terror and eternal hope. In what world do people party in an underground bomb shelter resembling a communal grave with covering plates lifted up to dance under Beirut's starry sky?
Beirut is a sleepless city that is ready to accommodate your every move. Some restaurants stay open 24 hours a day to offer delicious fresh food (yes, I'm referring to Zaatar w Zeit). After partying, people laugh, people sing, strangers and friends unite to eat. I often find myself feeling delightfully overwhelmed and unexpectedly free. Relieved to see the sun rising yet again, and wondering how is it that Beirut is not astonished at herself. It warms my heart to be able to write about my country. I mostly stay in Beirut and I can say without doubt, and I doubt that anyone will argue, that Beirut is alive and truly makes you feel alive.  
Photo credits to the Instagram account @lebanonbyalocal
And Google Images