Febraury 7, 2017
Catherine Galvin
Hey there, reader, my name's Cat and I'll be your virtual tour guide for today! I'm Irish born and bred, grew up in the suburbs of Dublin's fair city and am currently at McGill on exchange. I study Chemical Engineering and am MISN's Exchange Rep for 2016-17.
Enough about me! Let's get to the real reason you're here – you want to know more about mo ghrá, mo chroi, mo thír: Eire agus Baile Atha Cliath (translates to: my love, my heart, my country: Ireland and Dublin). 
If you didn't already know, Irish is a REAL language. We call it Irish or Gaeilge and it's pronounced gale-guh or gale-ig, depending on what part of Ireland you're from. However, it is not pronounced Gale-ik, that's what the Scots speak! Both languages have similar origins but are indeed different languages. Although the spoken language in Ireland is English (thanks colonisation!), everyone learns Irish in school and there are some parts of Ireland, called the Gaeltacht, where only Irish is spoken.
If you've even been to Ireland before, you'll have noticed that every road sign (and all signs at the airport) are written in English and another language – tah dah! That's Irish! Irish is not a dead language and a huge amount of Irish people, myself included, would not like if you referred to it as such.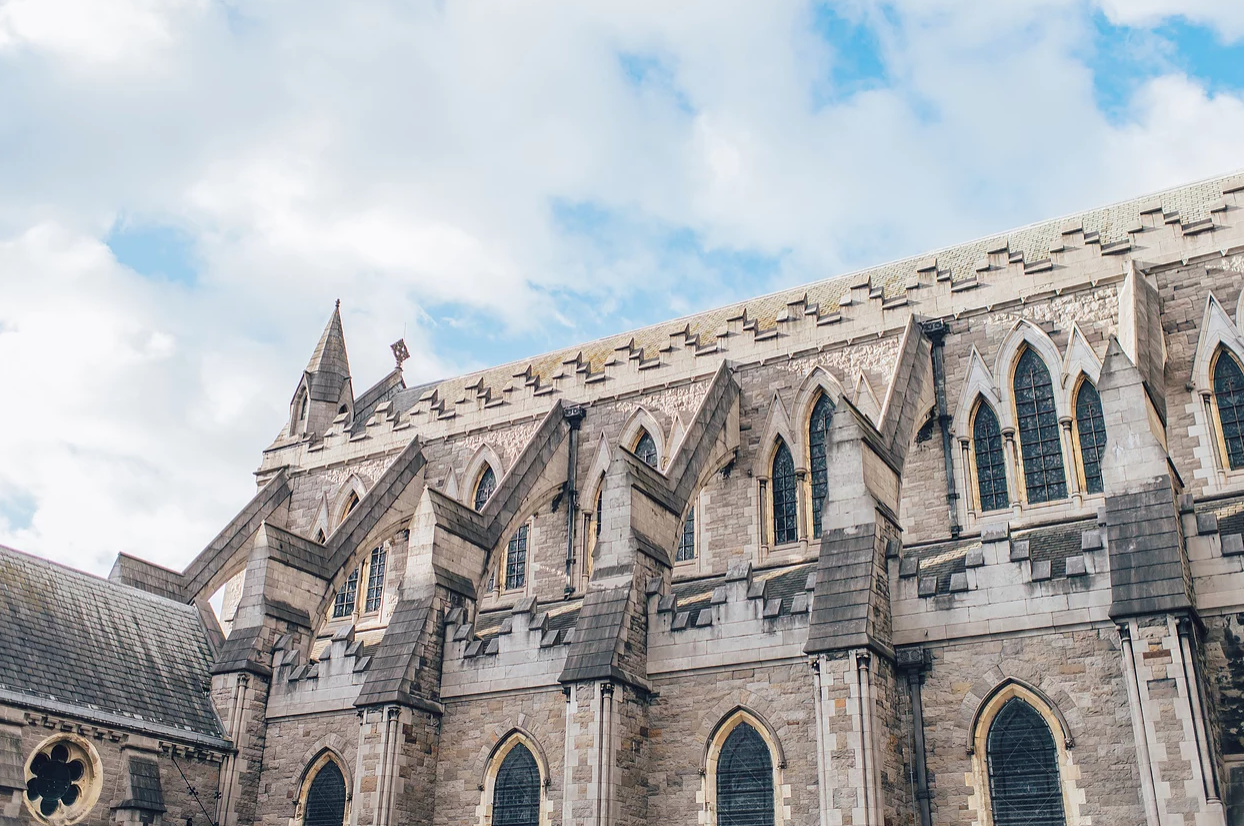 Dublin is a fantastic place to visit. It's easy to get around and there's plenty of public transport, such as Dublin Bus, Luas, train and Dart (NOTE: Dublin bus doesn't give change! Make sure you have the exact amount in coins when travelling via bus, or grab yourself a Leap Card).
Once you're in the city centre, you can cover most of the sights on foot. It's a fun city to just walk around in – there's a great buzz to the place and the people are some of the friendliest in the world. Dublin is split into two main sections: the North side and the South side. The River Liffey is the dividing line. There's a notorious, and hilarious, rivalry between the North side and the South side. I'm a North side gal at heart, even though I study on the South side. The lingo, and accent, differs between the North and South side and once you visit you'll see what I mean.
O'Connell bridge

This beauty is situated at the end of O'Connell St. and gives a spectacular view of the Liffey. Worth visiting for sunrises and sunsets.

St. Stephen's Green

This is a gorgeous park/green area at the top of Grafton St. It's home to a multitude of swans, ducks and more recently, seagulls (???). It has one of the best playgrounds in Dublin and is a killer spot for grass games – frisbee, football, you name it. A great spot for chilling out in summer, and maybe for doing some day-drinking. Maybe.

Temple Bar

An obvious one! World renowned at this stage, Temple Bar hosts some of the best bars and best buskers (people who sing/perform on the street for money) in Dublin. However – Temple Bar can also be a massive tourist trap, depending on where you are. The main "hub" is nice to look around but if you're looking for a good quality pint, head further into Temple Bar and find some of the quieter, more authentic pubs and bars.

Phoenix Park

The Phoenix Park is one of my favourite spots in Dublin. It's a beautiful urban park with a long tree-lined avenue running down it. Make time to rent some bikes and go for a cycle on a nice day – you won't regret it. There are often teams playing frisbee, tag rugby, football, etc. and if they're not playing competitively they'll more than likely let you join in if you ask nicely.

The Phoenix Park also contains wild deer herds and if you're lucky you might get to see them! You can also find Dublin Zoo and Aras an Uachtarain (translates to: residence of the President of Ireland) there too.

Pubs

The best aspect of Dublin, c'mon now. You can't visit Ireland and say you didn't stop by for a pint of Guinness – it would be rude not to!

Here's a short list of some of my favourite places to go:

P Macs – rustic with candles, a great spot for a pint.

Cassidys – a more indie/rock themed vibe, great buzz.

Doyles – a must visit, pure class* (see lingo section below).

The George – LGBT+ friendly with great drinks and great shows.

Pantibar – owned by Ireland's most famous drag queen, Panti. Amazing cocktails and amazing vibes.

Porterhouse – microbrewery with great craft drinks! Worth a visit.

Dakota – a great spot for night's out with friends, dates and after work drinks. You'll often see men in suits who came straight from the office. Over 21s.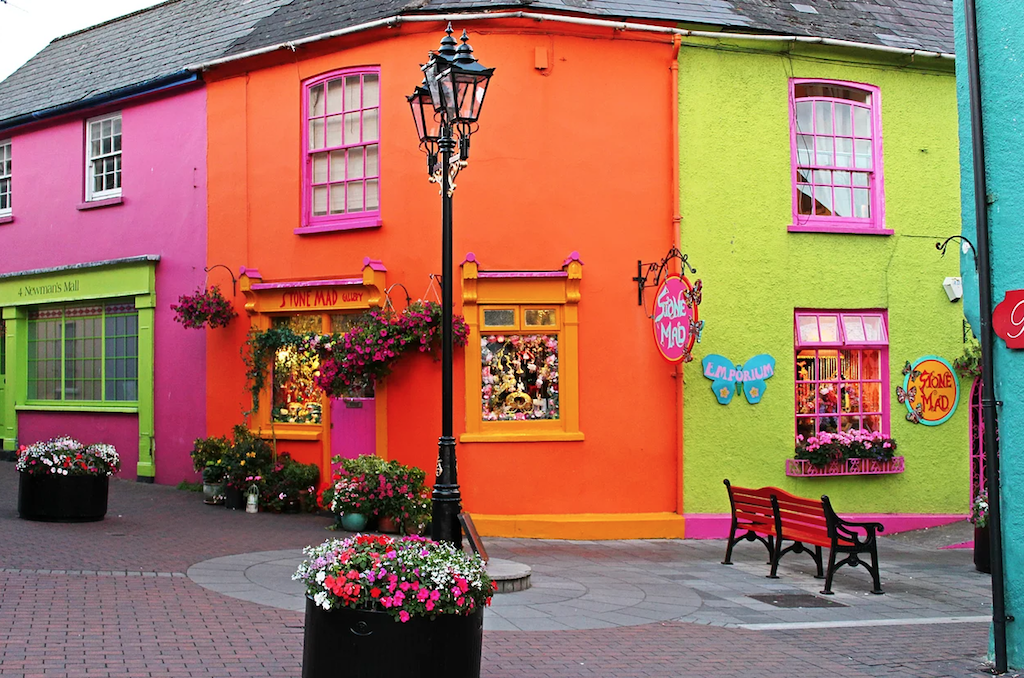 OTHER PLACES TO VISIT IN IRELAND
Outside of The Pale, there's some unbelievable places to see. Below is a summary of some of my favourites. This list is certainly not exhaustive but it will give you a brief idea of some nice spots.
Cork

My favourite county by far, besides Dublin, of course. Cork has it all – from beachside fishing towns to authentic Irish countryside, Cork is definitely worth visiting. The English Market in Cork city is fantastic for foodies and West Cork is one of the happiest, calmest places I've ever been to. Kinsale has become very popular in recent years but my favourite is Skibbereen – visit if you get the chance. Dursey Island cable car too!

Lahinch

A great surf town with a relaxed vibes.

It's about 20 minutes from the Cliffs of Moher which are also a must see. 

The Burren is close by too, worth a gander.

The Giant's Causeway

Pretty famous at this stage, but a must visit if in Ireland.

Glendalough

Beautiful place to go for a walk in. Great picnic spot with lots to see. Gorgeous. Make sure you visit. Tell your friends. Take pictures.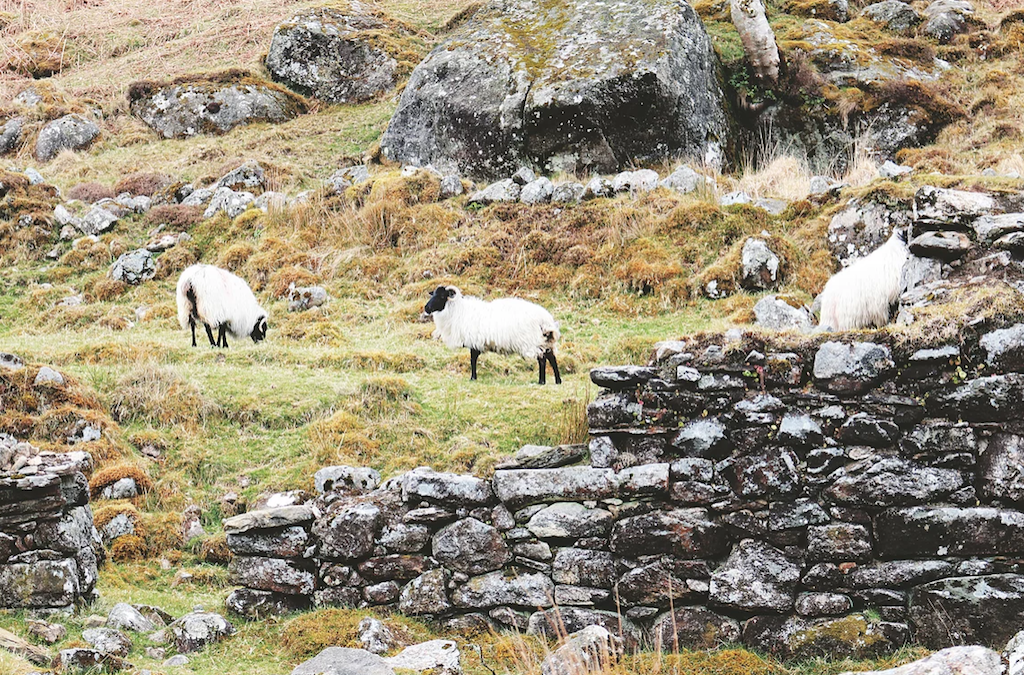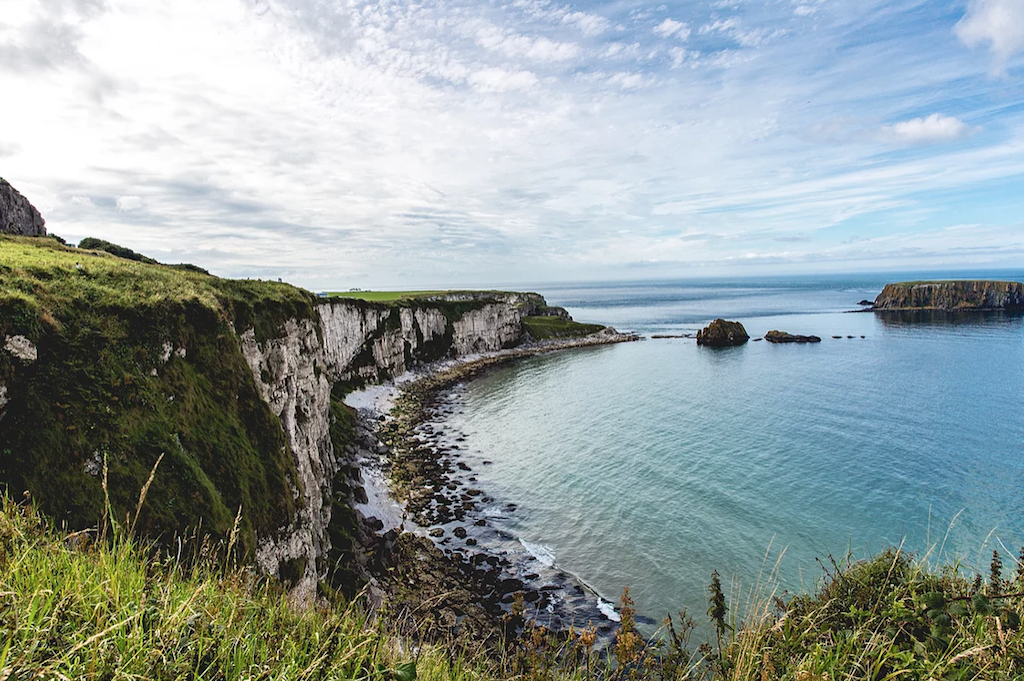 St. Patrick's Day, known as St. Paddy's Day or Paddy's day to the Irish (not "Patty's Day" – that's wrong), is a world-celebrated day. It's celebrated on March 17th each year to commemorate when St. Patrick, the foremost patron saint of Ireland, cast the snakes out of Ireland and introduced Christianity, back in the day. Dublin tends to get pretty wild on Paddy's day and there's an amazing atmosphere. However, I'd avoid Temple Bar if I were you – the young wans come out in force. The parade is certainly worth a look, as well as walking around the place to soak up the atmosphere.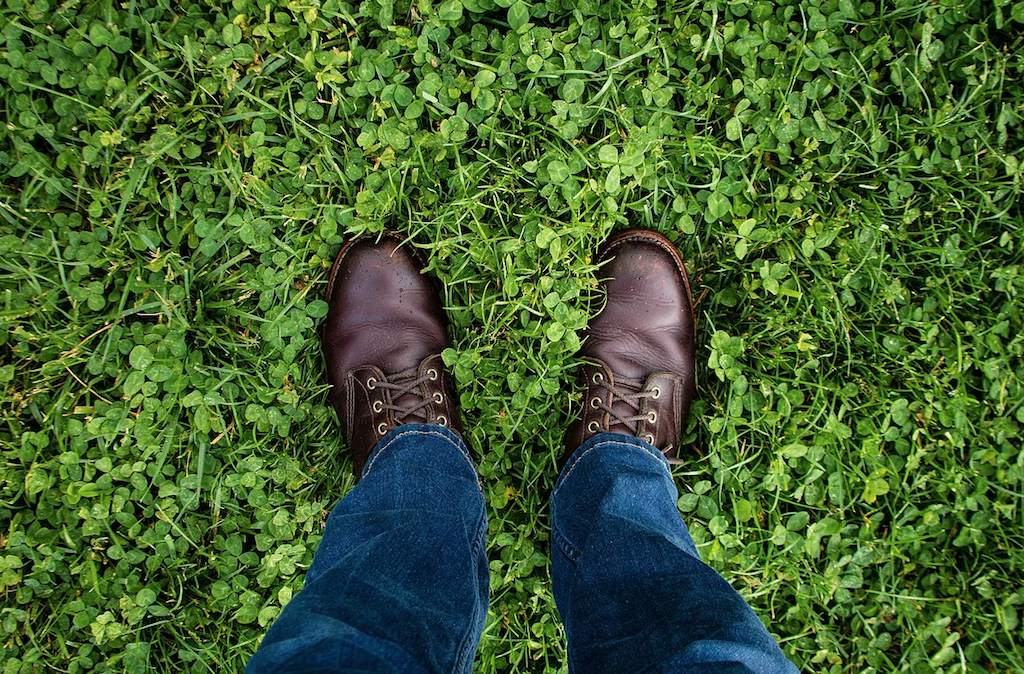 We Irish have our own terminology for some words. Here's a list to get you started. Please note that these are mostly Dublin dialect – other counties in Ireland have some different ones!
Word                             Meaning                                                              Example Phrase 
A dope                         An idiot (nice way to say it)                              "You're a dope."
A gobshite                   An idiot (not very nice)                                     "Don't be a gobshite"
An eejit                        An idiot (not as nice)                                         "You eejit!"
Banjaxed                      Broken                                                               "Ah, it's banjaxed"
Banter                          Similar to craic                                                  "Are you up for the banter?"
Beour/Beoir                 A beautiful person                                             "Dear God, he's a beour"
Bollixed                       Ruined                                                               "I'm bollixed after the sesh last night"
Cheek                           Disrespect                                                         "The absolute cheek!"
Class                            Really good                                                      "Ah, that's class!"
Craic                             Pronounced 'crack'. Means good fun.          "He's great craic""It was unreal craic!"
Cuppa                           Cup of tea                                                           "Fancy a quick cuppa?"
Deadly                          Great or excellent                                             "MISN are deadly"
Dry                               Not up for the craic                                            "Ah, don't be dry"
Feck                             A nicer, more polite way to say fuck               "Ah feck, I'm bollixed"
Few scoops                  Few pints                                                            "C'mon, we go for a few scoops?"
Gal                               Girl                                                                    "She's a great gal"
Gas                               Funny                                                                "He's gas, isn't he?"
Grand                           Okay/good                                                        "Ah, that's grand"
Hanging                       Very hungover                                                   "I'm absolutely hanging"
Jaysus                           Jesus                                                                  "Ah jaysus."
Messer                          A joker                                                              "He's such a messer"
Mot                               Girl or girlfriend                                                "Is that your mot?"
Notions                         Absolute notions                                               "NOTIONS!"
Oul wan                        Old woman                                                        "Ah, check out the oul wan"
Pissed /locked/polluted/sloshed/gargled /smashed        Drunk                   "Feck, I was ___ last night"
Scarlet                          Embarrassed                                                        "Ah look! She's scarlet"
Shift                             French kiss                                                           "Will ye shift me mate? … No?
                                                                                                                    Will ye shift me instead?"
Shite                             Shit                                                                       "Ah shite"
Slainte (slawn-cha)      Cheers (when toasting)                                        "Slainte"
Sound                          Someone who is easy to get along with                   "Trump is not sound"
Sure look                      Anyway                                                                 "Ah, sure look. Can't do anything                                                                                                                               about it now"
The lads (De lads)         The boys, male friends                                         "Where are the lads?"
The Pale                         Dublin                                                                  "She's from the Pale"
The Sesh (session)         A bout of heavy drinking                                     "We were out on the sesh" (usually                                                                                                                             the start of any good story)
Thingamajig                  That thing you forget the name of                        "Where's the thingamajig?"
Unreal                            Really good.Very attractive specimen                  "That was unreal"/"She's unreal,                                                                                                                                omg"
Wagon                            A female brat/joker, but said in a jokingly way    "She's such a wagon"
Yer man                         That guy you were talking about before                "Is that yer man?"
Yer one                          That girl you were talking about before                "Where's yer one?"
Young wans                   Provocative 12-18 year old females                      "Hah! Look at those young  wans"
Popular Phrases                                              Meanings
"What's the craic?"                                        "What's up?"
Slang version: "S'craic?"                               "What's good with you?"/ "How are you?"
"What's the story, horse?"
Slang: "Shtory-horse?"                                  "What's up, man/girl?"
"Gewan the lads"                                           "Go on the lads"
"Up the 'RA"                                                 "Go on the IRA"
"Do you have a few bob?"                             "Do you have any cash on you?"
"Cop on."                                                       "Don't be stupid"
"He's such a dry shite"                                   "He's never up for any fun"
"Ah here wud ya leave it out!"                      "Don't fight, that's not nice"
"DyaknowwhatImeanlike?"                           "Do you agree?"
"Don't be acting the maggot"                        "Stop acting like an eejit"
"What a ride"                                                "They're a very attractive/sexy person"
"She's always giving out"                             "She's always complaining"
"Stop giving out to me"                                 "Stop scolding me"
"I was only messing"                                      "I was only joking"